4 tags
"And all I feel in my stomach is butterflies. The beautiful kind, making up for..."
Let me just sit here and feel sorry for myself for a second while listening to Someone Like You. K, I'm good. Thanks.
These lyrics are perfect for my emotions right...
5 tags
Watch
i love the internet.
16 tags
3 tags
"So, whatever it takes, I will be one who lives in the fresh newness of life that..."
4 tags
How did I just go from trying to decide on a Chris Young ringtone to listening to Michael Buble's Christmas album?!
4 tags
"Everybody has their reasons and one is always where they're from."
– Jon McLaughlin // What I Want
4 tags
"Come on Skinny Love, just last the...
3 tags
"What I never did is done."
– The Band Perry // If I Die Young
4 tags
elcuepee: i'm ready for pumpkin spice lattes and warm scarves and pretty coats and nice boots and crunchy leaves on the ground and the wind biting at my cheeks and i'm ready to not feel like sweaty gross death all the time Amen.
It's a little funny that I find some of these Olympic swimmers so attractive, but then I see a regular picture/them dry, in normal clothes, without wet hair and they aren't as much of Greek Gods as I originally thought. Just normal guys :)
2 tags
"…and I'll watch the last 24 minutes of Dr Who, although at this..."
– Sheldon Cooper / Me whenever my favorite show is on  (miss the first 5 min…won't watch) 
Trying so hard not to look at my Olympics app. I'm dying to know who wins some swimming races and the women's gymnastics all-around but I'm trying to hold out until it airs tonight here! Eek!
Today was one of those torturous days when I couldn't stop thinking about all the yummy desserts I wanted to eat. But instead I convinced myself that it wasn't worth the calories, or that I didn't feel like driving there, or spending the $.  …tomorrow I want cinni-minis for breakfast. hahaha. it never ends. oh well. 
I saw Peyton Manning with my own two eyes today. He's real. He exists. I've watched him during Sunday Night Football for the last 6 years. And today, I saw the talent up close. Never thought I'd get the chance. ….Now even more eager for football season to start.
that terrifying feeling when you are finishing a book and THERE AREN'T ENOUGH PAGES LEFT FOR ALL OF THE THINGS THAT NEED TO HAPPEN.
albarndamon: i think the greatest accomplishment in my life so far was being represented at the 2012 olympics as a piece of confetti 
Kim Kardashian, you are almost 32 years old. It's time to stop doing the "duck lips" in every picture.
2 tags
2 tags
2 tags
3 tags
crissingachris: i don't even remember how i found the people i follow or how this became my blog or how i found this site what is this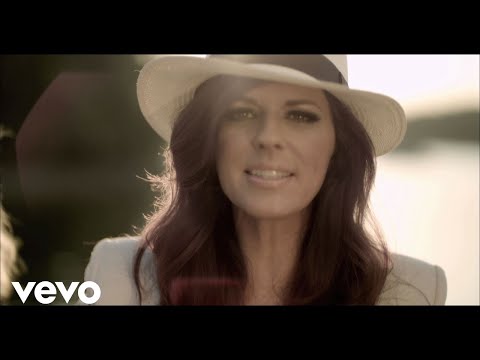 Watch
One Direction Prank: Zayn and Louis prank the other members of 1D into thinking they're responsible for delivering a baby! Louis & Harry are the best! "You were so embarrassing!" "We can't believe we got pranked!" "And we knew all about it!"
If I was British I would describe myself as "cheeky". I like that adjective. I want to go to England. Olympics, anyone?
Can I just be Emma Watson for like a day? Please?!
3 tags
you never really know someone until you play mario kart with them until you race rainbow road against each other.
3 tags
"Not sure why her path crossed mine. Accident or grand design? Ah, maybe God just..."
– Cowboys & Angels / Dustin Lynch
I just reallllly want this week to be over so I can go to Cheyenne Frontier Days already!!
I blame the offseason for my ~recent infatuation with One Direction. If I hadn't had this much free time from hockey my love for them probably would not have escalated so quickly.  Season = Yay, Canadians…eh! Off season = I fancy Brits! 
SOMEONE TAKE ME TO SWEDEN.
longlivehockey:
1 tag
[[MORE]]The only songs I can actually stand at my work are by One Direction and Michael Buble. Otherwise, I spend the rest of my shifts resisting the urge to go in the back, find that damn cd, and accidentally riverdance all over that shit. I need to find the person that makes these cds. It's a crime, really.
Is it just me or do other people want to be a part...
allmyhockeyfeelings:
Watch
tyleroakley: My spirit animal. It seems I may need to brush up on my dance moves.
6 tags
The moment when you're at a late night showing of The Amazing Spiderman and Emma Stone/Gwen Stacy makes several period innuendos and you're cracking up and the rest of the theater is silent….because it's all guys.